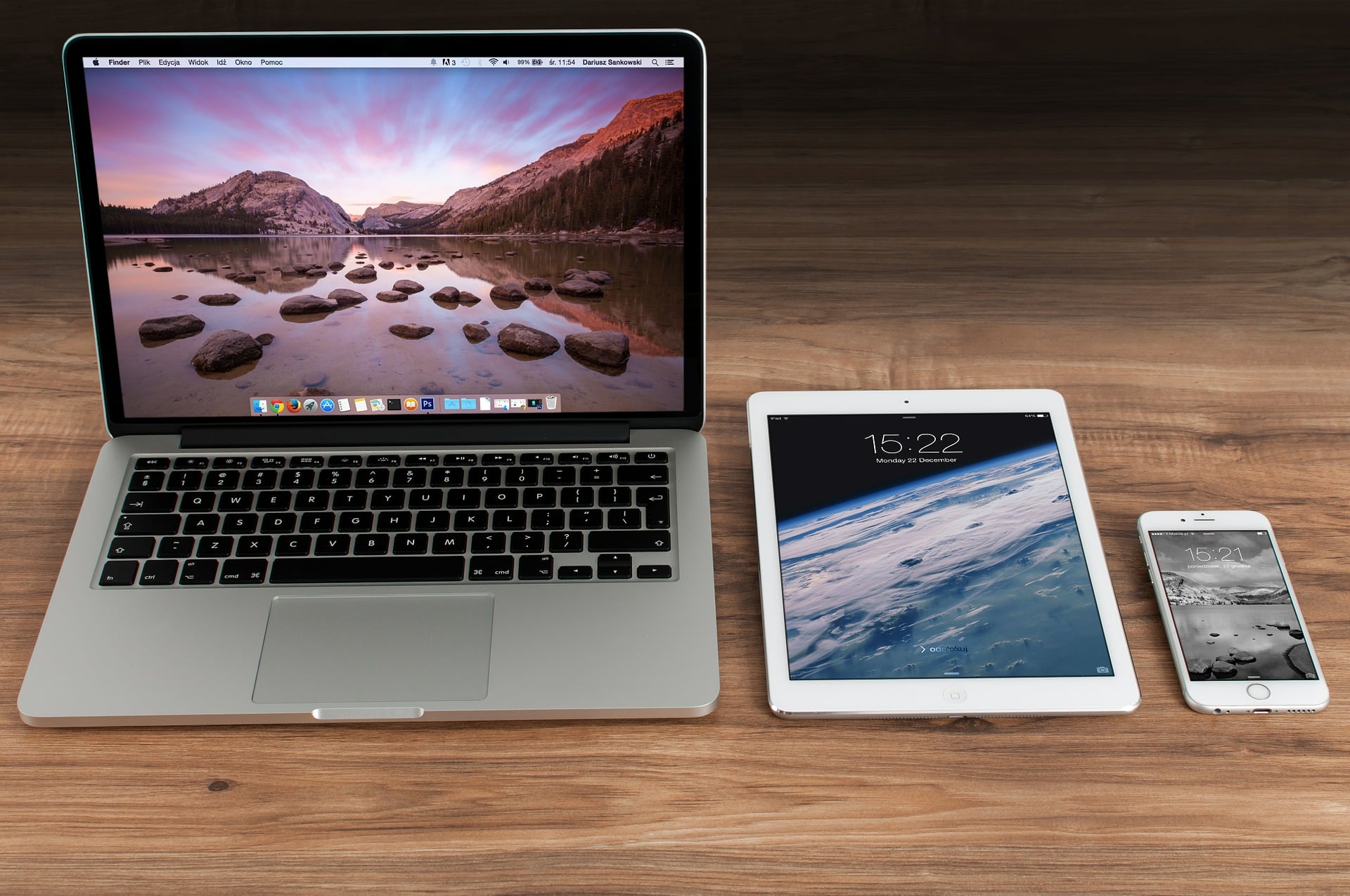 Responsive Design for Optimal User Experience
Responsive
Website
Design
At Crimson Fenix, we specialize in creating a user experience that makes website viewing on any device inviting.
Information overload.  How to compete in today's digital environment.
The amount of available information on any specific topic is endless and instantaneous. This creates both an amazing opportunity to gather a lot of information quickly and an ability to learn anything or buy anything anytime.
Unlimited availability.  Anytime, anyplace, any topic.
How does a small or startup business compete with that? Whether terrestrial (brick and mortar) or virtual (internet based) or both, there is an overwhelming amount of information available on how to structure your business in order to make a profit.  The number of books, blogs, articles, seminars, classes, webinars, and websites are endless.
So, where do you begin.
I will bet "overwhelmed" wasn't the first thing that popped into your mind but think about it.  Regardless of the topic the options regarding available information is overwhelming.
Now think about "time".  I know you understand when I say I have literally spent hours looking up information on a topic. You start looking at one thing and end up somewhere totally different, serendipity. You look up how to fertilize your lawn and end up on a soil pH page buying soil testers.
It's easy to lose track of time and get so involved in information gathering and one topic leading to the next that before you know it hours have passed.  You choose bookmarks and click pins and likes and follows as you move along.
We are consumers.  The biggest thing we consume, information.  Our hunger for it drives the way businesses have to compete in order to be found.
We are buyers, but our method of buying has changed.  In today's competitive digital multimedia marketplace our purchasing decisions are now often based on information.  Our ability to research, compare, read reviews, and gather information about a topic, idea, solution, product or service has drastically changed.  Options, technology, convenience, and a slew of other factors now play a much large role in decision making where once availability, reliability, and affordability were major purchasing factors.  We now see internet and terrestrial price wars and the major giant distributors are winning.
Don't see it in the store, shop for it on line and have it deliver to the retailer for local pick-up. More and more big box store retailers have had huge inventory explosions by offering additional products not available in-store on line.  What a great way to eliminate the need for shelf space and inventory and at the same time increase sales.
So, how do you compete?
You are a small business selling widgets.  Let's say your widget business is selling camping gear.  All the big box stores carry camping gear, there are even big box stores that dedicate large areas of floor space just to camping gear.  They carry the top brands and because of purchasing power can often buy and then resell for less.  They have lots of inventory, tons of options, and plenty of marketing power.
How you compete is simple, public relations.  Create a relationship with your audience/customer.  Successful entrepreneurs need to stay connected like never before.  Consistent, relevant, positive, timely, communication.   You need to be in front of your audience like never before.  It's no longer good enough to just offer products, services, information for profit (books, seminars, etc.), or ideas, you have to sell and market to the emotional individual that lies within the consumer.  You must appeal to their sense of importance in the purchasing decision and offer solutions.  Get your customers involved and engage them.  Ask their opinion, thank them, and connect directly with them.  Reward them, recognize them, embrace them.  Invite them back, ask them to bring friends, and make them feel important.  Create campaigns that require participation. Registering for discounts, offering coupons, asking customers to choose or vote on something, give incentives and rewards to loyal customers, have contests.  Ask for positive reviews, likes, follows, pins, tags or anything that involves them interacting with you.  The more interaction, the more frequent the contact, the more consistent the information, the more involved you become in direct communication, the more your brand, your business, your audience/customers will grow.
Think about your own consumer buying habits.  The big box stores may carry huge selections and offer lots of products but they also have tremendous overhead.  On line retailers have no rent, limited employees, and can usually have their suppliers drop ship so many times they don't even need to hold expensive inventory or commit to huge purchases in order to remain competitive.  They do however get you to opt in when you initially visit their websites gaining access to your email and that's when their magic begins.
Once you opt in, you receive an email with a big thank you, and often a promotion.  Systematically this retailer will send offers, specials, coupons, and information.  They consistently stay in communication with you.  They invite you, make you feel special and important, reward you, and they remind you on a regular basis who they are, what they have and how they can help you, save you money, or provide something you want or need.
I opted in on a gardening website.  They had lots of useful hints and tips and a newsletter and blogs and all the social media links and clicks and pins.  They had lots of useful information on plants and gardening and I did what we all do, bookmark, pin, like, follow, etc.  This gardening page also sold plants and seeds.  I can buy local plants and seeds but every week like clockwork I get an email or a Facebook post or a Pin about that gardening website.  I ordered seeds from this company.  Why? I could have bought them locally.  Because every week they reminded me they had quality seeds and continuously showed me images of their thriving plants.  They sent me reminders that it was time to plant certain things at certain times.  They sent me reviews from their customers telling me about good service, customer support and wonderful products.
Once I purchased and received my seeds I got another email thanking me for my purchase and offering a discount on my next order.  After a month I got another email about my initial order asking me how my seeds are doing and asking me to leave feedback about my experience.
This gardening website does not have a physical location in my area – I didn't see a physical location on their website, but yet because they created a relationship with me and provided me with lots of free information on a regular basis I felt more comfortable placing an order.  They got my business and will continue to get my business because of the communication and relationship they built with me.
Regardless of the type of business you operate these same practices work.  A sign in front of your business and a listing on the yellow pages or an ad in the newspaper just don't cut it anymore.  You must be creative and unique and offer consumer involvement.  Social media and internet marketing are interactive and work like a conversation.  Both you and the audience have to participate.
If you have a terrestrial (brick and mortar) business even better.  You have both the ability to target your local geographical area as well as the world with the internet, a website and social media.  You have that meet and greet face to face opportunity to be right in front of your customers and can easily build from that.
I know a business owner who sells used RV's on consignment.  He is selling other peoples stuff and does it wonderfully.  He asks his customers where they plan to travel, tells them of great places to visit or RV resorts that they may like.  He gets them excited about the experience.  He shows them available storage space and puts the image of camping in the RV in their minds.  Oddly he never really sells the RV he sells the fun the consumer will have.  After the sale is complete he takes their picture with the RV and posts it on the website and on social media.  He writes a little blurb about them and may even mention where they plan to take their first trip.  He makes them feel special and important and guess what… these same customers will come back again and again.
They have their RV's washed at his place, serviced at his place, and even repurchase or upgrade with him.  He keeps in touch with them, invites them back, asks them to post pictures of their adventures while camping and share their camping experiences with others.  He isn't the cheapest, isn't in a great location and has limited inventory but sells tons of RVs.  Why? Relationships, communication and information.  He sends them maintenance reminders, offers cleaning discounts, and always makes them feel rewarded for doing business with him.
He posts articles about camping, gives away weekend stays at national campgrounds, has contests, and constantly provides information on how to maintain an RV, preventing leaks, importance of tire pressure, cool RV gadgets, time saving ideas, popular traveling routs, favorite destinations or just about anything he can to keep his customers engaged and coming back.
That's what it takes to compete in the technologically advanced times we live.
For a complete and comprehensive approach to how we can help you reap the rewards of successful multimedia consumer targeting and responsive strategies, schedule a consultation with us today.  Visit our website, opt in and get access to lots of FREE marketing, advertising, and social media information and ideas that will keep you connected with your customers.
Responsive websites are rewarded by Google in search engine rankings.
Did you know that responsive websites are rewarded by Google in search engine ranking. Understandably, websites that lack mobile-friendliness are, therefore, penalized. Priority is given to sites that are designed for optimum viewing on all devices. Websites that are not responsive will appear much further down the list of search engine results.
Responsive design automatically resizes fonts, images, videos and other elements on your website. Optimal viewing, easy navigation and easy reading requires a design that prioritizes the user experience, regardless of the device.
Want new articles before they get published?
Subscribe to our Awesome Newsletter.